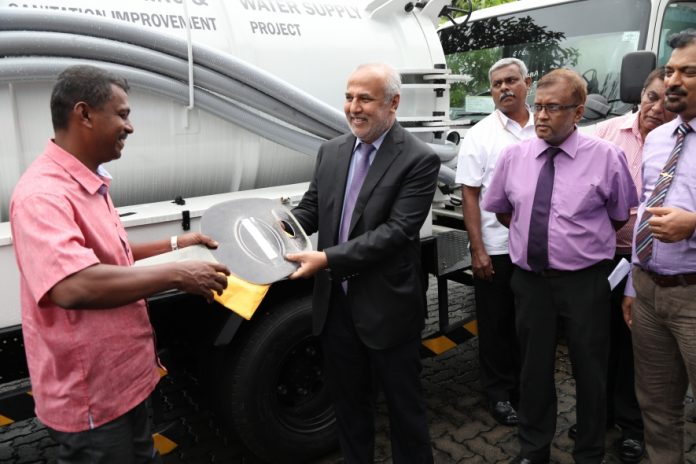 The Ministry of City Planning and Water Supply distributed waste water and solid waste disposal (Gully) bowsers worth Rs. 40 Million for four districts.
These Bowsers were distributed to the Mulathivu Pradeshiya Sabha, Karachchi Pradeshiya Sabha, Moneragala Pradeshiya Sabha, and Talawakele Urban Council in Mulathivu, Kilinochchi, Moneragala and Nuwara Eliya districts under the patronage of Minister Rauff Hakeem.
According to the minister, his ministry has also launched a programme to establish waste water and solid waste disposal networks in selected areas with the assistance of the World Bank. The purpose of this program is to provide safe drinking for people, improving healthcare facilities, and preventing underground water getting polluted.