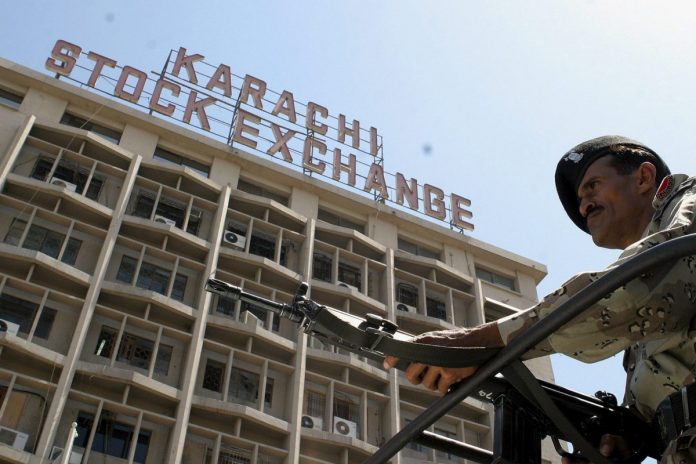 Gunmen have attacked the Pakistani stock exchange building in the city of Karachi, and four assailants have been killed, an official said.
The gunmen attacked the building with grenades and guns. The building is in a high-security zone and also houses the head offices of many private banks.
Faisal Edhi, the chief of the country's main rescue ambulance service, said four attackers have been killed by the security forces so far.
"Two were killed at the gate, and two of them went inside in an injured state and were then killed there," Edhi said, speaking to reporters close to the site of the attack in Karachi's main business district.
Source: Reuters