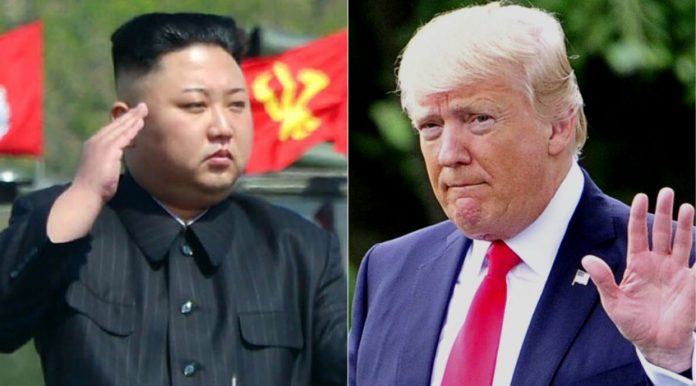 US President Donald Trump has cancelled a summit with North Korean leader Kim Jong-un, blaming "tremendous anger and open hostility" from the North.
He said it was possible a meeting could still take place but warned North Korea against committing "foolish" acts.
The meeting would have discussed ways of denuclearising the Korean peninsula, building on a historic North-South Korea summit in April.
The "unexpected" decision, Pyongyang said, was "extremely regrettable".
In a statement released by the North's central news agency, Vice-Foreign Minister Kim Kye Gwan said the country held Mr Trump's efforts to hold a summit "in high regards".
"We tell the United States once more that we are open to resolving problems at any time in any way," he said.
But even before the US president's announcement, doubts had emerged on both sides about whether the talks would take place.
Mr Trump's statement marks a fresh twist in the turbulent relationship between him and Mr Kim.