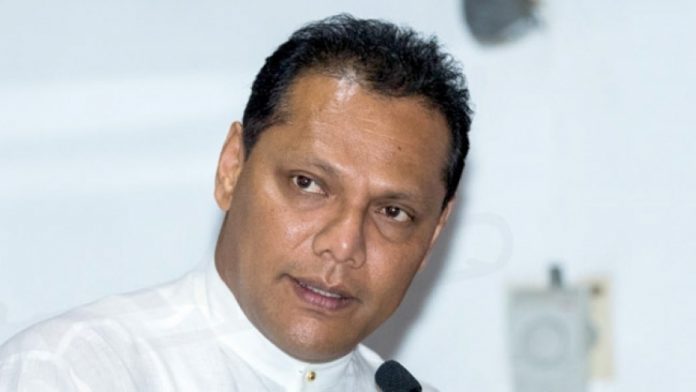 While admitting that he did receive a Rs. 1 million cheque from Walt and Row Associates for election campaign in 2015, former Minister SLFP MP Dayasiri Jayasekara  told the Parliament that it was a cash cheque and added that he could not remember whether it had been signed by Perpetual Treasuries Ltd owner Arjun Aloysius. he also said that he was neither an MP nor a member of the COPE, when he received it for election funding.
"It was a cash cheque and was not addressed to me. I can't remember whether it had been signed by Aloysius and who encashed it. Someone must have encashed it and used for my election campaign," he said.
He said it was a normal practice in Sri Lankan politics for businessmen to support election campaign of not only Parliamentarians but also of Provincial Councillors and Pradeshiya Sabha Members.
"As I have said earlier I had close business relationship with Arjun Aloysius. When the said cheque, dated July, 13 in 2015 was given to me, I was campaigning for the General Election after functioning as the Chief Minister in the North Western Province," he said. The MP said he never acted to protect Arjun Aloysius in the COPE by obtaining money adding that he would never do so in the future.