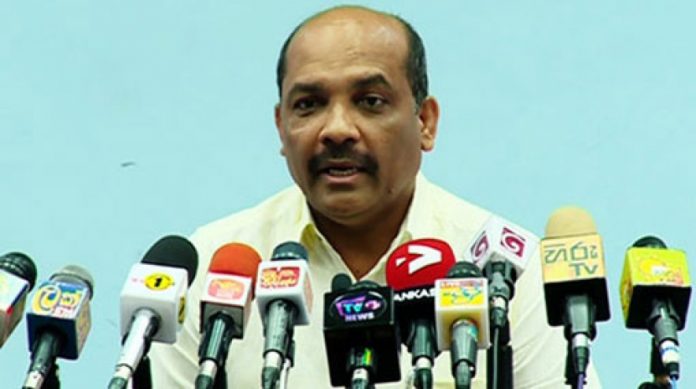 State Minister of Irrigation and Water Resources & Disaster Management Palitha Range Bandara says that a compensation of Rs 1 million each will be offered for those who have died while engaged in occupations during the current disaster situation. Meanwhile a sum of Rs 10,000 is planned to be provided for each house affected by the floods for cleaning activities.
He stated this during a discussion held today (23) regarding disaster management and post-disaster management with the participation of ministerial secretaries and other relevant officials at the Disaster Management Ministry. During the meeting, special attention was directed towards disaster situations that could further arise and with regard to expediting the payment of compensation for houses damaged due to the floods and landslides.
The State Minister said that steps will be taken to accelerate the process of estimating the damages and provide the compensation as immediately as possible. He also said that army personnel and disaster relief task forces have been prepared for the purpose of cleaning up water sources such as well following floods.
The issue of providing medical facilities was also extensively discussed during the meeting while DMC officials stated that measures will be taken to subject every individual currently placed at temporary shelters and camps to special medical checkups. The minister stated that it important that every individual who has come into contact with flood waters, knowingly or unknowingly, be subjected to proper medical tests and there is a risk of diseases such as Leptospirosis (rat fever).
He also said that every necessary facility including sanitary products will be provided to the people who have been placed at camps and that District Secretaries and Divisional Secretaries have been provided funds to immediately provide the necessary facilities. The State Minister also stated that security forces and disaster relief units have had to rescue individuals who have visited flood-affected areas for sightseeing and other unimportant reasons. He stated that this is a highly regrettable situation as the people should understand that floods are a danger. The minister also urged parents to pay close attention to their children during this disaster situation.