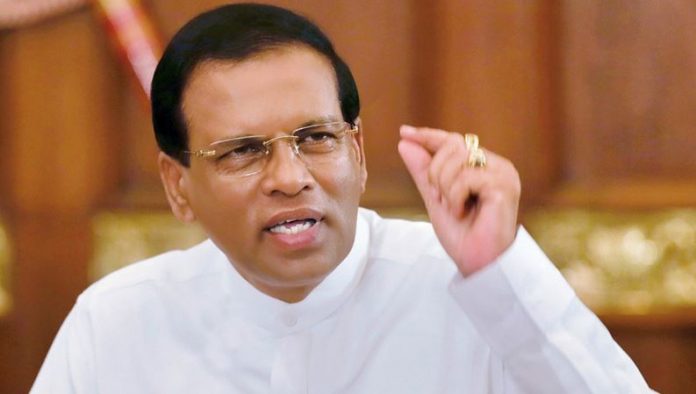 President Maithripala Sirisena will chair the Provincial Steering Committee Meetings on the 'Grama Shakthi' programme aimed at alleviating poverty, President's Secretary Austin Fernando said.Addressing a press conference at the Government Information Department auditorium yesterday, the Secretary said the first provincial meeting will be conducted in Badulla on May 21 with the attendance of all regional stakeholders.
"After the Uva Province, the next meeting will be held in Puttalam. The President will be directly involved in these progress review meetings of the Grama Shakthi People's Movement which was launched by the State for the poor, last year," he said. Under Phase One, 1,000 underprivileged grama niladari divisions have been selected for a pilot project.
The project aims to cover 5,000 grama niladari divisions by 2020. He said the Presidential Secretariat with the coordination of relevant regional stakeholders is currently undertaking the following projects for the socio-economic betterment of the people: National Programme for the Empowerment of Disabled and Elderly Population, Sustainable School Programme, National Child Protection Programme, National Environmental Conservation Programme, National Sustainability Discourse Programme, 'Pibidemu Polonnaruwa' Deveopment Programme, 'Sirisara Pivisuma' District Development Programme, National Food Production Programme, National Agri Business Development Programme, National Drug Prevention Programme, Special Operations Unit for National Cultural Renewal and Presidential Task Force on Prevention of Chronic Kidney Disease.
"We accept that we have been slow in carrying the message of these programmes to the people, but we have decided to expedite those activities," he added. Additional Secretary to the President, Jayantha Wijeratne pointed out the poverty rate of the country has been controlled at 6–7 percent, but there is growth in the lower middle class category.
"Those in the lower middle class category are highly susceptible to fall into the category of the poor if they face natural disasters, etc. We have paid attention to these two categories under the Grama Shakthi Programme," he said