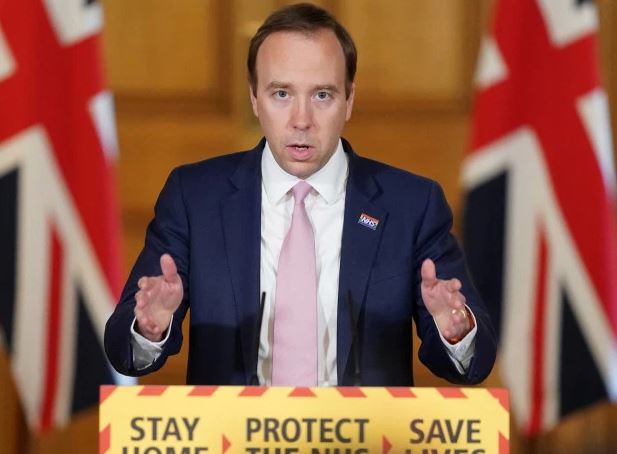 MATT Hancock has smashed his 100,000 testing target with 122,347 completed on the last day of April.
A huge ramping up on the final day of the month meant an extra 40,000 coronavirus tests were done, the Government's data showed.
Matt Hancock announces he's met his coronavirus test target this evening
He told the nation at the No10 briefing: "At the beginning of last month I set a goal, that anyone who needs a test should get a test.
"That as a nation we should achieve 100,000 per day by the end of the month.
"I knew it was an audacious goal, but we needed an audacious goal because testing is so important.
"I can announce we have met our goal.
"This unprecedented expansion in British testing capability is an incredible achievement."
Health Secretary Mr Hancock set the ambitious target earlier this month as part of a promise to increase the numbers of tests being done.
He has expanded the criteria meaning that 25million NHS staff, key workers and others who need to leave the house to go to their job can now get a test.
However, critics pointed out that the testing figure was not the total tests that had been done, but included thousands of home test kits had been sent out in the post.
Some accused the Government of fiddling the figures to hit the test target.
In the same briefing, Mr Hancock also told the nation that schools would not reopen until it was fully safe to do so.
He stressed that kids' safety would not be at risk.
But he dodged questioning on whether parents would face fines if they didn't send their children in when the lockdown measures are lifted.
It came after a poll today said around half of people would feel uncomfortable doing so after restrictions are lifted.