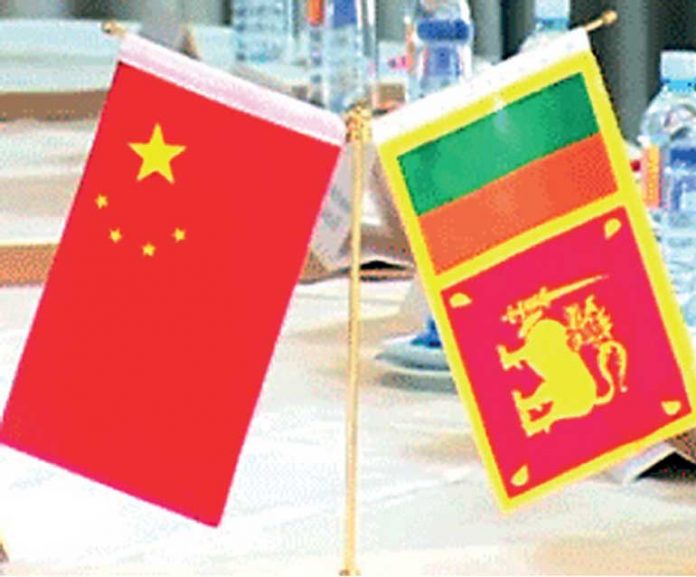 Bilateral Trade between Sri Lanka and China has reached US$ 4.4 billion in 2017, said Diao Weihong, Director Department of Commerce of Guangxi Zhuang Autonomous Region, China addressing the media at the launch of the largest trade exhibition conducted by China in Sri Lanka yesterday in Colombo.
The 2018 China Guangxi Products Exhibition (Sri Lanka) & China Guangxi Brands Silk Road Series (Sri Lanka) will be held at the Sri Lanka Exhibition and Convention Centre Colombo from May 18-20.
Weihong said this will enable the acceleration of the Belt and Road cooperation and enhancing the cooperation with countries along the Belt and Road in economic and trade fields with special emphasis on Sri Lanka. He said the trade volume between Guangxi and Sri Lanka has reached US$ 45.73 million in 2017 showing a huge growth potential.
Weihong said Sri Lanka was strategically positioned as a cross road to West and East and Guangxi `province China was the only province connected to ASEAN countries. Ten Sri Lankan companies have also been given the opportunity to introduce their products to the Chinese market. There will be around 70 booths in the exhibition area and more than 120 Chinese exhibitors from China.
The exhibition which will enable producers, entrepreneurs and customers to gather under one roof and network will begin at 10.30 am on May 18 at the Sri Lanka Exhibition and Convention Centre Colombo. A networking session between business fraternities of both counties would also be held. Here opportunities will open for Sri Lankan and Chinese companies to discuss investment opportunities and strategies to increase output and production efficiency.
The exhibition brings together hundreds of best selling products in 5 categories including building material and machinery, food and tea, home textile and clothing, daily household handicrafts and electronic products. Among the top companies participating in the exhibition are Guangxi Yuchai Machinary Co Ltd, Guilin South Medicine Co and Guilin Yuxiang Household Co. The expo held for the second time in Colombo is organized by the Department of Commerce of Guangxi Zhuang Autonomous Region, China in collaboration with prominent Chambers in Sri Lanka