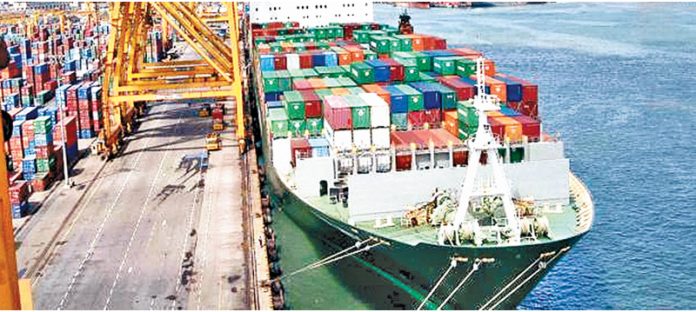 The Sri Lanka Ports Authority (SLPA) has earned record profits in the year 2017, reported the Ports and Shipping Minister yesterday.In 2017, the SLPA earned Rs 45.6 billion while its net profit after taxes came to Rs 13.3 billion. In 2016, the net profit was at Rs 1.03 billion.
The Terminals maintained by the SLPA, especially that of the container terminals, had suffered setbacks in the first three quarters of last year, but as a result of several interventions taken by the management, the SLPA managed to increase growth by 9.2 percent in the fourth quarter of that year.
The results of the growth were seen during the first quarter of 2018 with 15.3 percent increase in earnings. During this period the overall growth of the Colombo Port has been recorded to be 16.2 percent. In addition the regional ports of Galle and Trincomalee also have recorded profits in 2017.
In 2017, the Colombo Port reached a historic juncture with over 6.2 million container traffic transactions. According to Drewry Maritime Research Consultancy, Colombo Port ranked as the 18th busiest Port in the world, and in the fourth quarter of 2017, it was able to surpass five ports to come to 13th place, ranking as one of the most connected Ports in Asia.
As a result, in 2018 the SLPA was successful in bagging several awards at the Global Port Forum awards.The Ministry together with SLPA, under Minister Mahinda Samarasinghe and SLPA Chairman Dr Parakrama Dissanayake with all affiliated agencies, prepared a three year development plan. They hope to thus, further improve the activities of the Port and the resulting container traffic to the area.