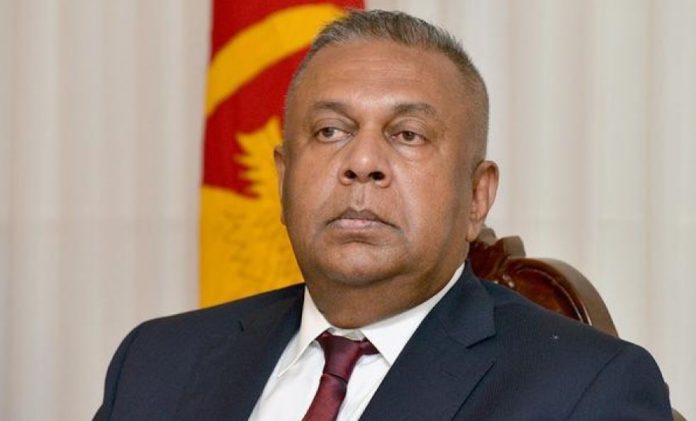 Sri Lanka's economy demonstrated time tested resilience last year despite the brunt of extreme weather conditions and other adverse external factors, Finance and Mass Media Minister Mangala Samaraweera said.
The minister, taking the floor during the Business Session of 51st Asian Development Bank (ADB) Board of Governors' Annual Meeting 2018 at the ADB Headquarters in Mandaluyong City in Manila on Saturday, briefed the assembly on the country's performance in the economic front.
The Minister, who is also the ADB Governor for Sri Lanka, said Sri Lanka has been working hand in hand with the ADB for over half a century maintaining a robust partnership in empowering the people to achieve sustainable development.
"We recorded our highest ever FDI flows and highest ever export performance in 2017. These led to meaningful job creation and the unemployment rate also declined to 4.2 percent, a 13-year low. We also expect the economy to accelerate growth driven by private enterprise and exports," he said.
Minister Samaraweera also briefed the assembly on the key financial legislative reforms the Government undertook last year."We introduced the new Inland Revenue Act which came into force April 1, which could be called one of the progressive tax reforms in our part of the world. This is part of a broader agenda of introducing transparent rules-based legislative and governance framework," the Minister said.
"Our Active Liability Management Act was made effective with a view to improve domestic and foreign debt management. The rules-based and transparent auction mechanism for government securities was also introduced in the same wave," Minister Samaraweera added.
"We are at the doorstep of becoming an upper middle income country and your continued support to accommodate the desired transition without any hindrance to our national development agenda would be immensely appreciated," he added.
"Sri Lanka's ADB portfolio remains robust and active with an ever-active ADB resident mission established in 1997 and with over USD 8.5 billion projects and policy-based active loans, grants and technical assistance received to over 500 projects. Our interactions have been mainly on the transport sector, energy, agriculture, natural resources and rural development. As a founding member and a strong partner, let me reiterate Sri Lanka's steadfast commitment for a long lasting engagement with this entity in time to come for the immense benefit of our own countrymen and millions of others in the Asia Pacific region," he concluded.
ADB President Takehiko Nakao formerly opening the Board of Governors Annual Meeting on Saturday said "Strategy 2030", the new long-term strategy of the ADB will be released this year. "It will renew ADB's strong commitment to eradicate extreme poverty in Asia and the Pacific and expand the bank's vision to achieve a prosperous, inclusive, resilient, and sustainable region," he said.
The ADB President wrapping up the four-day Annual Meeting themed "Linking People and Economies for Inclusive Growth" underlined that the world economic center of gravity is shifting towards Asia and the Pacific, and the countries in this region should take these opportunities in a positive way while recognizing the challenges remaining.
"A significant factor driving future growth is advancements in technology such as robotics, artificial intelligence (AI), and "internet of things." This will require proactive and comprehensive actions from governments and ADB to adapt and capitalize on opportunities, while minimizing the risks," he noted.
The multilateral lender's with Annual Meeting was attended by over 4,000 participants from across Asia, North America, and Europe including Finance and Economic Planning Ministers, senior government officials, representatives of the multilateral development bank community, investment bankers, representatives of non-government organizations and media personnel. Next year's meeting will be held in Fiji.