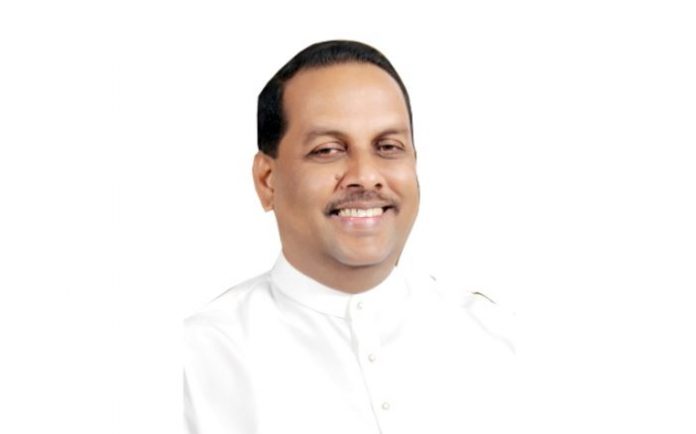 The new Minister of Agriculture Mahinda Amaraweera who assumed duties today assured that farmers will be able to purchase fertilizer without shortage. The Minister speaking to media after assuming duties this morning said the former Minister of Agriculture Duminda Dissanayake has fulfilled the affairs of the ministry with a broad vision.
He said that Minister Dissanayake, who was also present at the media briefing today, had to face some of his problems not due to his fault, but due to other reasons.Mahinda Amaraweera said that even though a Minister Dissanayake submitted a cabinet paper on the fertilizer subsidy, some people ignored it.
Responding to a question raised by a journalist on the new building that houses the Agriculture Ministry, Minister Amaraweera said he will focus on shifting the Ministry back to the Govijana Mandiraya. The Minister said that he personally does not see the necessity of such a luxurious and large building for the Ministry and assured to conduct a complete study on the present situation and take necessary steps to shift the premises.
The Minister also said a special program will be launched to provide financial aid to farmers who engaged in cultivation free of toxins. The Minister acknowledged that the Agriculture Sector of the country faced a setback in the recent past due to unfavorable weather patterns.He proposed, encouraging farmers in the cultivation of crops that can withstand dry weather conditions and need a low supply of water. Minister Amaraweera added, he will take forward the tasks initiated by former Minister of Agriculture: Duminda Dissanayake.