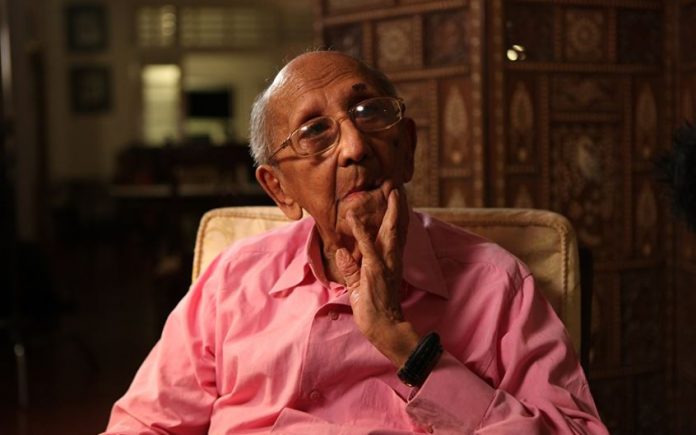 The funeral of acclaimed film producer Dr. Lester James Peries is to be held with State patronage at Independence Square from 4 pm onwards on Wednesday (May 2). "President Maithripala Sirisena issued instructions to conduct the funeral of Dr. Lester James Peries with state honours at Independence Square during a meeting held yesterday, head of the committee to handle funeral arrangements," Renuka Balasuriya said.
The remains of the veteran film producer are lying at his residence at Havelock Town. According to Balasuriya the funeral procession will leave Havelock Town at 10 am on Wednesday.
His remains will be kept at Independence Square from 12 noon to 3.00 pm for the public to pay their last respects. The Committee handling the funeral arrangements invites those in the film industry, artistes and literati who want to take part in the funeral procession to be present at the National Film Corporation premises.
The funeral will be conducted with full State honours at 4.00 pm. Internationally, acclaimed film producer and director Dr. Lester James Peries passed away on Sunday night while receiving treatment at a private Hospital in Colombo. He was 99 years old at the time of his death.