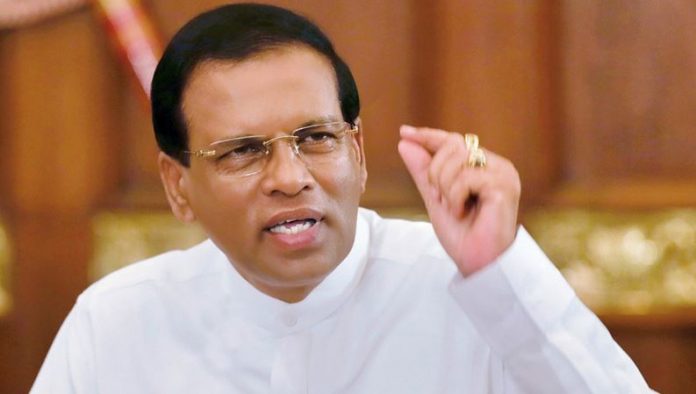 President Maithripala Sirisena has directed the Public Utilities Commission of Sri Lanka, to take steps to fast track the implementation of the 2018-2037 Least Cost Long Term Generation Plan (LCLTGPL). A special discussion was held at the Presidential Secretariat yesterday, over the implementation of the LCLTGPL.
The CEB had earlier prepared a LCLTGPL for 2018-2037 which contains plans on building new power plants, generation requirements for this period and how they plan to meet this, for approval by the PUCSL. The President requested that the officials negotiate any difficulties in implementation and move ahead with the plan.
He added that it was necessary to take humane decisions when it came to public issues and ensure that the general public is not inconvenienced. The CEB Engineers' Union has threatened to go on a 'work to rule' protest from May 8, asking that the LCLTGPL be implemented along with various other trade union issues. The President requested that they reconsider the protest, while he would discuss demands in the Cabinet and come to a decision.
Ministers Ranjith Siyambalapitiya, Sarath Amunugama, Sagala Ratnayake, Secretary to the Ministry of Power and Renewable Energy, B.M.S. Batagoda, CEB Chairman W.B. Ganegala, PUCSL Chairman Saliya Mathew, CEB Engineers' Union President, Saumya Kumarawadu and other officials participated in the discussions.