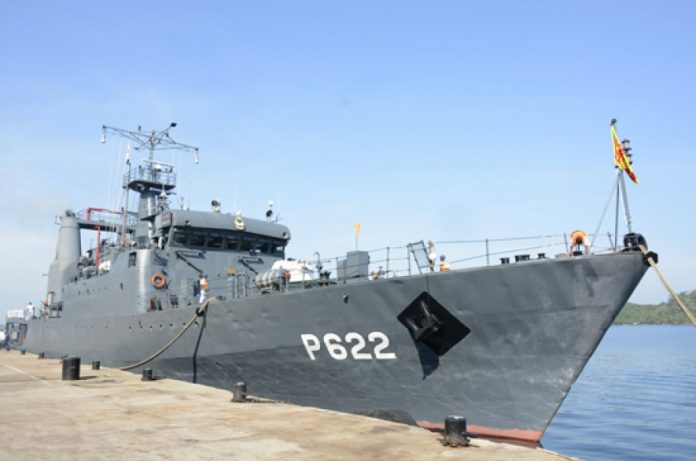 Sri Lanka Navy's Offshore Patrol Vessel SLNS Sagara left for Indonesia from the port of Trincomalee on Tuesday (24) to attend the Multilateral Naval Exercise "Komodo" and "International Fleet Review" (IFR) 2018.
The ship set sail from the Trincomalee harbour amidst naval traditions, SLN said.The crew of Sagara visiting Indonesia is comprised of 192 naval personnel including 20 officers and 04 midshipmen.
Commander Eastern Naval Area, Rear Admiral Niraja Attygalle, Flag Officer Commanding the Naval Fleet, Commodore Ananda Guruge and a group of senior naval officers were present on the occasion of the ship's departure.
The Area Commander extended best wishes to the ship's crew and its Commanding Officer who are expected to arrive at the port of Lembar in Indonesia on 04 May.
"Exercise Komodo 2018" is scheduled to be held from 04th to 09th May 2018 in Lombok Island and is coupled with 12 essential workshops, cultural performances, maritime exhibitions, Engineering Civic Action Projects (Encap) and Medical Civic Action Projects (Medcap).
Navies of 43 countries will be taking part in these events held as part of the biennial Indonesian Navy Exercise Komodo