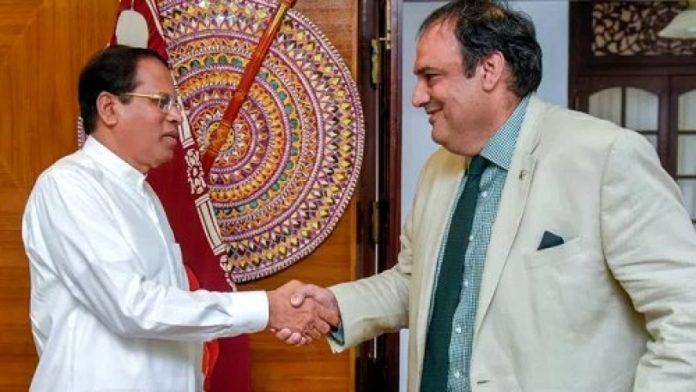 A group of investors from several Pakistani companies has come to Sri Lanka to look into several new investment opportunities in the island and the group has met with President Maithripala Sirisena at the President's House on Monday (23th), the President's Media Division said.
Representatives from several leading companies in Pakistan are included in the team and they informed the President of their willingness to invest in Sri Lanka's healthcare, housing, tourism, science and technology sectors.Attention was focused on new investment opportunities in the construction of expressway and oil exploration fields as well.
The Pakistani investors also agreed to invest in the construction of a state-of-the-art hospital in Sri Lanka for heart surgeries, as well as two tourist resorts and a low-cost housing complex.Minister Malik Samarawickrama, Secretary General of National Economic Council Prof. Lalith Samarakoon, and senior officials of the Finance Ministry and the Board of Investment also participated in this occasion.