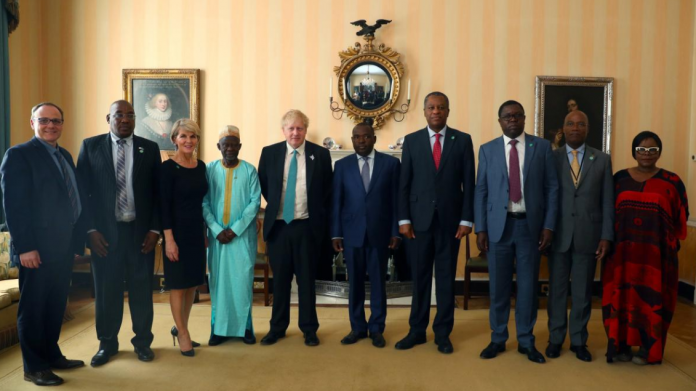 LONDON (Reuters) – Britain said on Friday it would strongly support Zimbabwe's re-entry to the Commonwealth and praised President Emmerson Mnangagwa for impressive progress since Robert Mugabe was toppled in a military coup.
Zimbabwe left the Commonwealth network of 53 mostly former territories of the British Empire in 2003 after Mugabe, who had ruled Zimbabwe from its independence in 1980, was criticised over disputed elections and land seizures from white farmers.
"The UK would strongly support Zimbabwe's re-entry and a new Zimbabwe that is committed to political and economic reform that works for all its people," the Foreign Office said in a statement issued after the meeting.