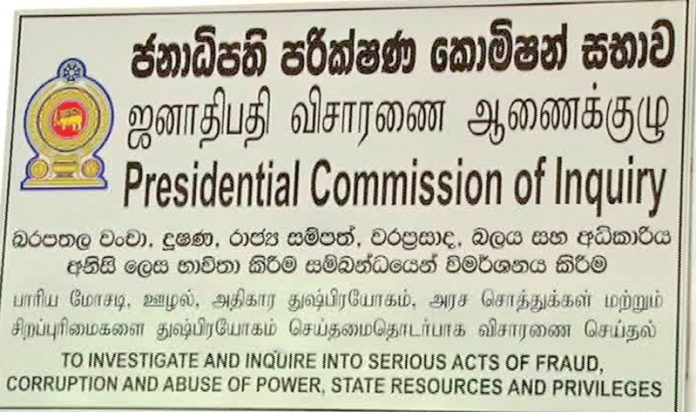 The Presidential Commission probing into the irregularities at state institutions for the past four years have concluded the investigations on six complaints while seven other complaints are still in its final stage.
Among the complaints that have already been completed is the digitalization project of the Peoples Bank, the Suraksha reinsurance, the financial frauds at the Independent Television Network and the financial irregularities of the former director at the Sri Jayawardhenapura hospital.
A spokesperson of the Presidential Commission said that the final report of the commission will be handed over to President Maithripala Sirisena following the completion of the investigation of all complaints lodged at the commission by the 31st of this month. Previously two reports of the commission were handed over to the President and recommendations on 15 complaints that were completed were also presented.