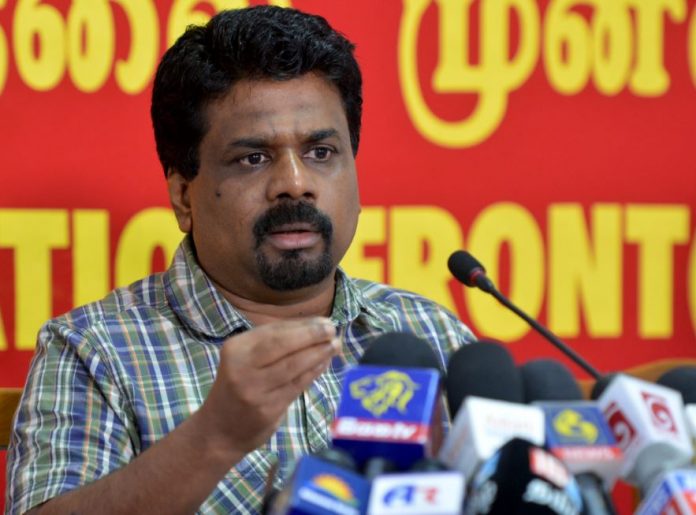 A public rally of the National People's Power Movement was held in the Wellwaya, yesterday (October 23). The rally was held under the auspices of Presidential Candidate, Anura Kumara Dissanayake.
A group including activists of the JVP and provincial public representatives attended the rally.
Anura Kumara Dissanayake:
"They removed Mahinda Rajapaksa from power and appointed Ranil Wickremesinghe. It has been 5 years since that happened.
This government should also be sent home. Yes. It should be defeated. However, who should be brought into power instead? Is it Mahinda's rule which should be established?
The government which was sent home in 2015 for looting public funds, for increasing the cost of goods, for increasing taxes, for selling our lands to companies, for removing the fertilizer subsidy and for removing the farmers' pension.
Do not establish the government which was defeated in 2015. All these issues were created through politics. These governments destroyed the education sector. They also destroyed the health sector.
These governments created a country without a law and order. Therefore, these crises were created by politics and the only way out of this is also through politics.
Therefore, it is time to rid the country from corrupted politics which has been persistent for the past 71 years. The 16th of November is the day to do that."