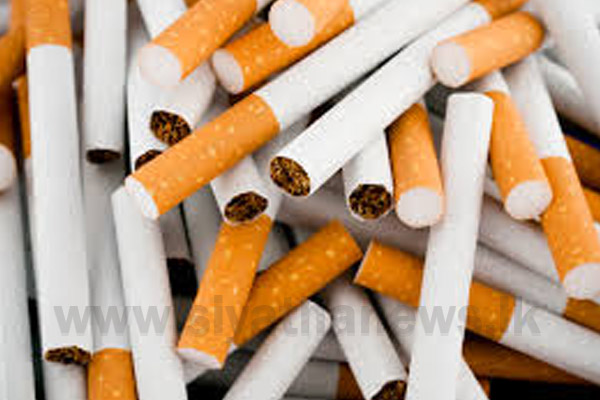 A person in possession of a stock of 400,000 foreign cigarettes has been arrested by the Police Narcotics Bureau (PNB) in Pettah.
The cigarette haul has been smuggled in from Dubai, under the guise of importing marine spare parts, according to the Police Media Spokesperson.
It is estimated to be worth around Rs 20 million, he said.
The suspect was nabbed by PNB officers while transporting the stock of cigarettes in a container near the Clock Tower in Pettah.
The PNB is carrying out further investigations to apprehend the major suspect in connection with the incident.