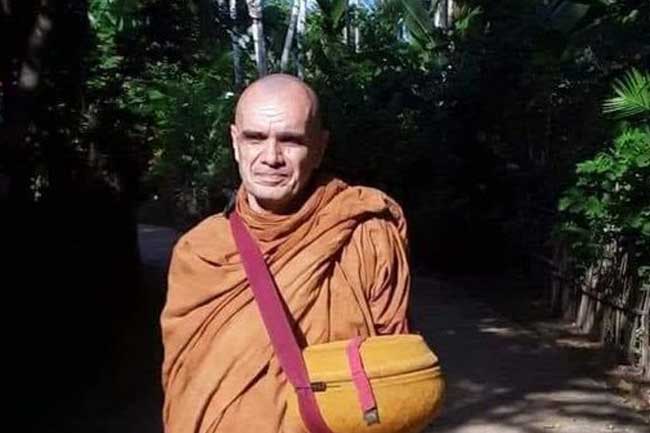 Samples of the late Netherlanthaye Jinawansa Thero, the Dutch Monk who was found dead in the Rathgama Lagoon will be sent to a laboratory for tests in order to ascertain the cause of death.
The decision to do so was made by the Specialist Judicial Medical Officer who conducted the postmortem examination on the deceased Dutch Monk, who was residing at the Katudampe Polgasduwa Aranya Senasanaya in Rathgama.
On Thursday (11), Prime Minister Mahinda Rajapaksa instructed the Inspector General Police to assign the Criminal Investigations Department to conduct an investigation with respect to the death of the Dutch monk.
Police Spokesperson DIG Ajith Rohana speaking to media on Friday (11) said the Rathgama Police is conducting an investigation into the death of the Dutch Monk.