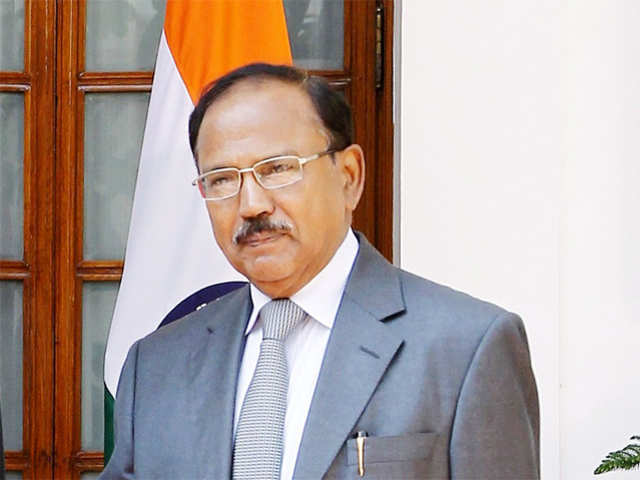 Indian National Security Adviser Ajit Doval & a delegation arrived in the island for trilateral discussions among India, Sri Lanka, and the Maldives on Friday (27).
Sri Lanka is to host the 4th National Security Adviser (NSA) Level Trilateral Meeting on Maritime Security Cooperation between India, the Maldives, and Sri Lanka on 27-28 November 2020 in Colombo.
On the invitation of Secretary to the Ministry of Defence Maj. Gen. (Retd.) Kamal Gunaratne, India's National Security Adviser Shri Ajit Doval, and Maldivian Defence Minister Honorable Mariya Didi are expected to lead senior level delegations to attend the Trilateral Meeting, while delegations from Bangladesh, Mauritius, and Seychelles are expected to participate as Observers.
The high-level engagement, that covers a wide range of subjects, is designed to initiate collective action on maritime security, including Maritime Domain Awareness, legal regimes, training, search and rescue, maritime pollution response, information sharing, curbing piracy, drugs, arms and contraband trafficking in the Indian Ocean Region.
The Meeting is convened this year after six years since the last meeting in New Delhi in 2014, preceded by two previous forums in Sri Lanka and Maldives respectively.
The Heads of Delegation are also scheduled to conduct bilateral meetings on the sidelines of the Trilateral Meeting.
The Sri Lankan side will be represented at the highest levels by President Gotabaya Rajapaksa and Prime Minister Mahinda Rajapaksa, said the Hindu, on Thursday (26).
This is Doval's second official visit to Sri Lanka this year.
There is no official information yet on whether Doval will hold separate bilateral meetings with either partner, but Friday's scheduled meeting of the Indian Ocean neighbors marks the resumption of NSA-level trilateral Maritime Security Cooperation talks after six years.
The visiting delegations, Colombo maintained, were within a "travel bubble", and "followed all health protocols".