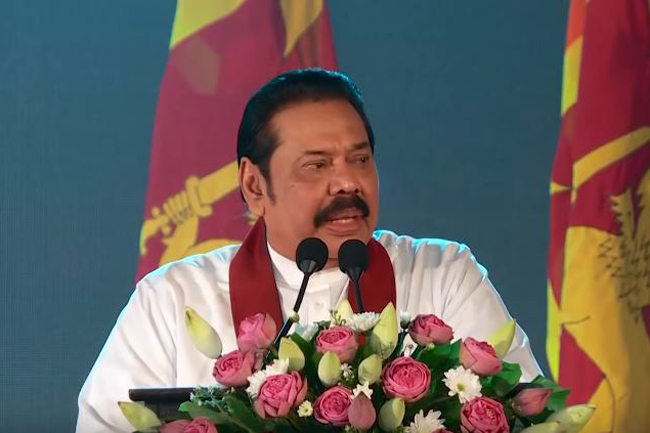 Prime Minister Mahinda Rajapaksa said the present government took over, what was deemed a failed governance structure.
Despite facing many issues, the present government has been able to achieve its goals for 2020, said Mahinda Rajapaksa.
The damage caused to the country by COVID-19 is war worse than was happened during the period of the war, he said adding the pandemic not only suspended foreign exchange inflow to the country but also forced the tourism sector and several other industries to fold.
The Prime Minister said it was possible to repay the foreign debt for 2020 by minimizing government expenses and suspending unnecessary imports to the country.
The present government abolished 13 different taxes imposed by the 'Yahapalana' Government (Government of Good Governance) which was considered as a burden for the people, he said.
The Prime Minister said during the past year, the government did not focus on its enemies but on its own strengths.