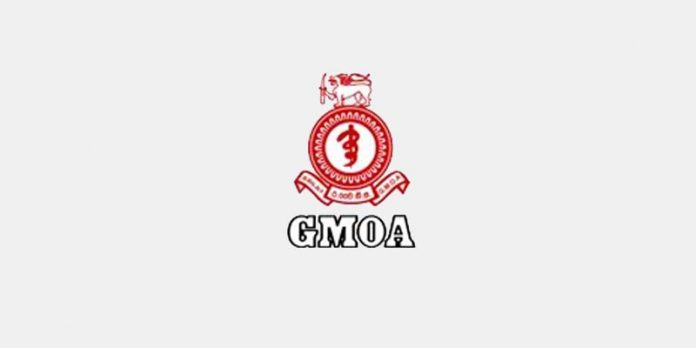 The Government Medical Officers' Association (GMOA) in a letter to the President noted that the Ministry of Health (MoH) failed to achieve the daily minimum PCR requirement, which it notes is essential to manage the current COVID-19 outbreak in the country.
The professional body also noted that in contrast, a Colombo-based private hospital has managed to achieve the capacity of conducting 2000 PCR tests daily, with only two machines.
"We recently observed that a leading private hospital in Colombo managed to achieve a daily PCR capacity of 2000 tests, with only two functioning machines, within a very short period of time. In this context, it is disappointing to note that the Ministry of Health with 20 allocated PCR testing centres, yet to achieve the daily minimum PCR requirement," the letter said.
The GMOA recently submitted its 'COVID-19 exit strategy' to the President, detailing strategies to curb the spread of the virus. Further to this, the GMOA in their recent letter recommended an audit to monitor the capacity, capability and efficacy of PCR testing which they claim provides the basis of COVID-19 public health decision making.
The GMOA also observed failures in implementing border crossing governance which they said resulted in the Coronavirus spreading across the country through supply chains. It cautioned that a similar phenomenon can be expected through home delivery services, especially with trading vehicles which operate in restricted and curfew imposed areas.
"We highlight the importance of GPS mapping of COVID-19 data to make decisions timely and efficiently. GMOA together with Ministry of Health has developed a GPS mapping system which will enable health authorities to recognize potential "red zones" rapidly with increased accuracy. We believe this system will ultimately be helpful in implementing an efficient and successful zonal management strategy".
It also highlighted that accurate, timely and effective zonal lock down/restrictions procedures will prevent further spread of COVID-19 in Sri Lanka and help contact tracing and control pandemic.
"Lock-out' parameters need to be formulated in a transparent manner and communicated properly to build up public confidence, public contribution and accountability for safeguarding their zones," it also proposed