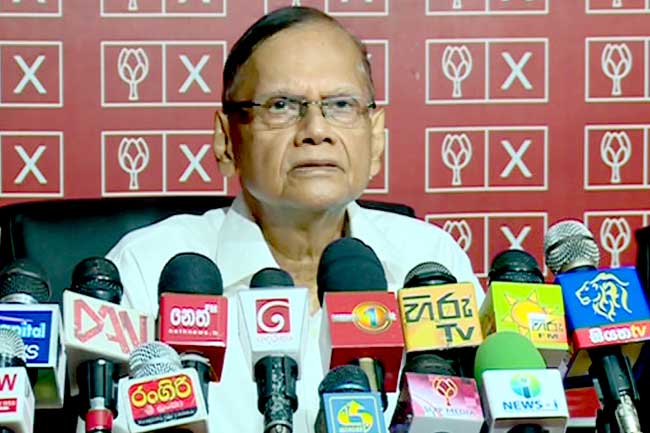 Education Minister Professor G. L. Peiris said the Grade 05 Scholarship Examination and the G. C. E. Advanced Level Examination will take place as planned and a final decision will be reached by Tuesday (06).
Speaking to reporters on Monday (05) the Minister said a document will be sent to all students sitting for the exams to gather data on their health situation and the parents must submit the forms before Friday (09).
The Grade 05 Scholarship examination is scheduled to be held on Sunday the 11th of October and the G.C.E. Advanced Level to start from Monday, 12th of October.
331,694 candidates will sit the scholarship exam in 2936 examination centers, this year.
362,824 candidates will sit for the G.C.E. Advanced Level Examination at 2648 examination centers islandwide.
In addition, it will be made compulsory for the children to follow health guidelines such as wearing a mask, washing hands and maintaining social distance as prescribed by the health authorities.