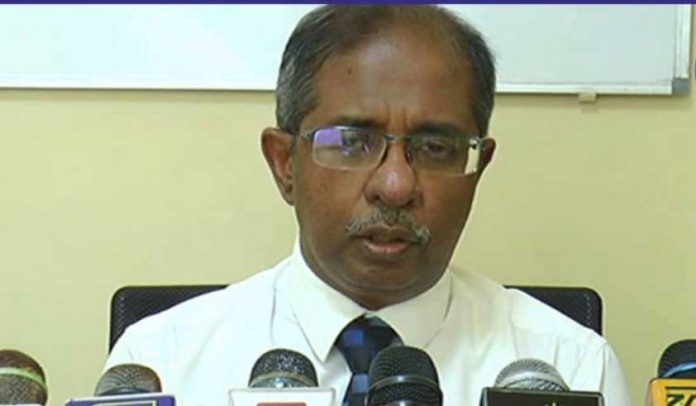 Chief Epidemiologist Dr. Sudath Samaraweera requested those who were linked to the Garment factory in Minuwangoda to remain at home.
He urged those linked with the factory to inform the relevant health authorities of their connection in order to conduct tests and prevent the spread of COVID-19.
Speaking at the Health Promotion Bureau on Monday (05) Dr. Sudath Samaraweera said the danger of the lastest cluster of COVID-19 is the fact a majority of the apparel workers report to work from home and they meet a considerable number of people daily in the community.
"Due to the holidays most people have returned home and we request them to stay at home," he stressed.
The Health Ministry along with other stakeholders is investigating the manner in which COVID-19 made its way into the factory in Divulapitiya as it still remains a mystery, said the Chief Epidemiologist.
Measures are already in place to conduct contact tracing of the 69 apparel workers who tested positive for the Coronavirus on Monday (05) morning, and those individuals will have to be quarantined and subject to constant PCR tests.
In every base hospital in Gampaha and every hospital above that, a separate ward has been reserved for COVID-19 patients.
When visiting hospitals for treatment for any illness, the Chief Epidemiologist urged the general public to refrain from using public transport and use personal vehicles to visit the hospital.
The general public, especially those in the Gampaha District must restrict their movement in order to prevent the spread of COVID-19.