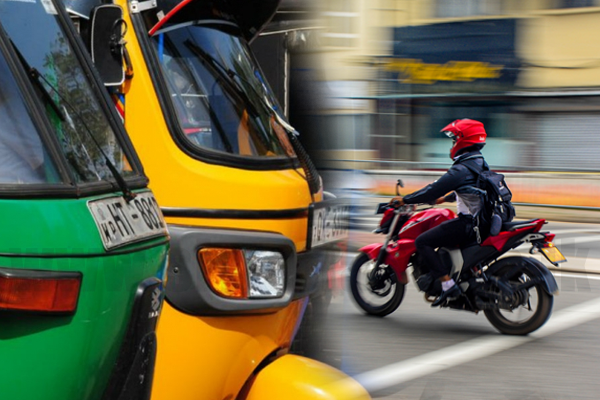 The motorists who violate the traffic lane law will be imposed a fine of Rs. 2,000 from Thursday (17), SSP Indika Hapugoda, the Director of the Traffic Control and Road Safety Division says.
However, they will not be produced before courts, he added.
The traffic lane law was re-implemented since the 14th of September, however, the traffic congestion could not be reduced as the motorcyclists and three-wheeler drivers had not followed the rule, he said further.
Accordingly, three-wheelers and motorcycles are restricted to the bus priority lane starting from today (16), SSP Hapugoda stated.
He pointed out that this move comes into effect as a solution to the traffic congestion caused by three-wheelers and motorcycles that shift from one lane to another hindering the movement of other vehicles.
The traffic congestion has lessened now, SSP Hapugoda said, adding that the police expect to make use of the drones belonging to the Sri Lanka Air Force to identify the motorists who violate the traffic lane law.