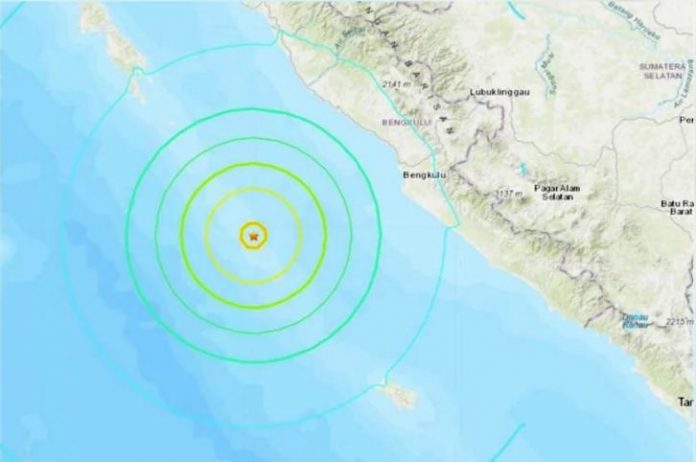 There is NO tsunami threat to Sri Lanka at present due to the effect of the earthquake reported in Southern Sumatra Sea near Indonesia, the Department of Meteorology said on Wednesday morning (Aug 19).
According to the European Mediterranean Seismological Centre (EMSC), an earthquake of magnitude 6.8 struck Southern Sumatra in Indonesia at 2229 UTC, which is at 3:59 am (local time).
Issuing a communique, Sri Lanka's National Tsunami Early Warning Centre at the Department of Meteorology noted, that there is no Tsunami threat to Sri Lanka following this earthquake, adding "The coastal areas of Sri Lanka are declared safe".
The Department of Meteorology, further informed the general public that the above message was issued, in consultation with relevant national and international agencies.