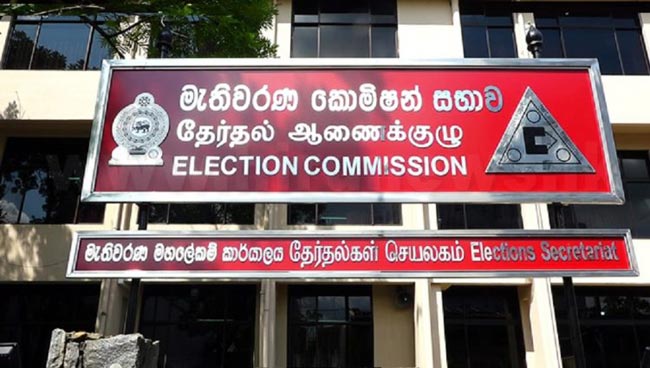 The list of National List Members of the 9th parliament will be sent to the Government Printer on Friday (Aug 14), to be gazetted, the National Elections Commission said.
"All other parties EXCEPT for the United National Party have submitted their list of national list members," Mahinda Deshapriya, the NEC Chairman said.
29 National List seats were distributed among seven parties at the 2020 Parliamentary Election.
Accordingly, Sri Lanka Podujana Peramuna acquired 17 national list seats, and Samagi Jana Balavegaya acquired seven national list seats.
Jathika Jana Balavegaya, Our Power of People Party, Illankai Tamil Arasu Kadchi, and Ahila Ilankai Thamil Congress acquired one national list each.
SLPP national list members are as follows,
01. Prof. G.L Peiris
02. Attorney-at-Law, Sagara Kariyawasam
03. Ajith Nivard Cabral
04. Mohamed Ali Sabry, PC
05. Jayantha Weerasinghe, PC
06. Manjula Dissanayake
07. Senior Prof. Ranjith Bandara
08. Prof. Charitha Herath
09. Gevindu Kumaratunga
10. Mohamed Muzammil
11. Prof. Tissa Vitharana
12. Yadamini Gunawardena
13. Dr. Suren Raghavan
14. Tiran Alles
15. Dr. Seetha Arambepola
16. Jayantha Ketagoda
17. Mohammed Faleel Marjan
National List members of the Samagi Jana Balavegaya are as follows:
01. Harin Fernando
02. Tissa Attanayake
03. Ranjith Madduma Bandara
04. Mayantha Dissanayake
05. Eran Wickremeratne
06. Imthiaz Bakeer Markar
07. Diana Gamage
Senior Lecturer, Dr. Harini Amarasuriya was appointed as the national list member of the Jathika Jana Balavegaya.
From the Illankai Tamil Arasu Kadchi – Thavaraja Kalai Arasan was appointed for their national list seat, while Selvarasa Gajenthiran was appointed from Ahila Ilankai Thamil Congress for their national list seat.