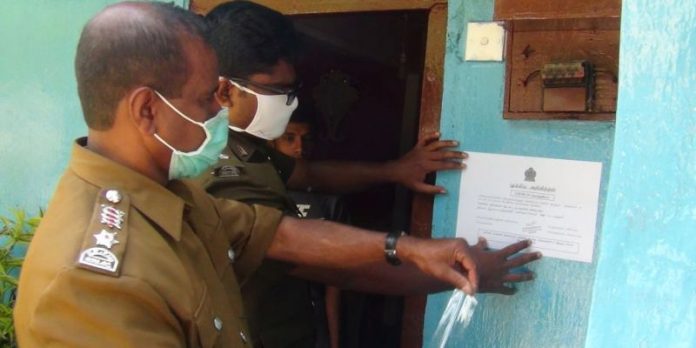 The Public Health Inspectors Union of Sri Lanka (PHIUSL) Secretary M. Balasooriya told media yesterday that they would continue their trade union action launched last week as there was no positive response from the Health Ministry.
The Union arrived at the decision to withdraw from COVID-19 control services following the government's failure to provide Public Health Inspectors (PHIs) the legal provisions necessary for their duties.
Despite a gazette issued on COVID-19 related health guidelines, PHIs claim that they have not been vested with the legal provisions necessary to carry out their duties.
The PHIs declared that they would resort to trade union action on Friday (17).
Navy said another two naval personnel who had contracted COVID-19 and underwent treatment in hospitals, were discharged.
Accordingly, 903 naval personnel out of the total naval COVID – 19 cluster, have been discharged from hospitals after full recovery from the infection.
Health authorities said, these patients who were discharged had been instructed to stay indoors for a further 14 days of quarantine at their homes.