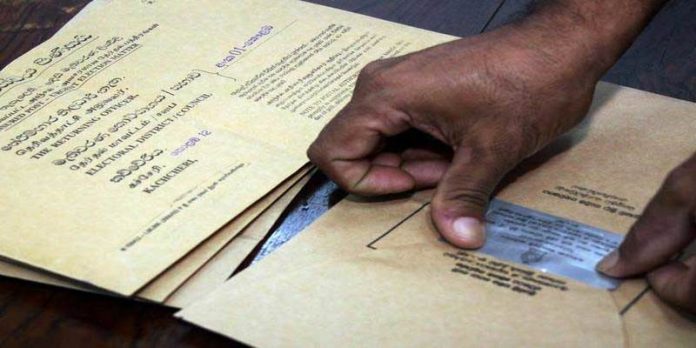 A special opportunity has been given today to cast postal votes.
This is for postal voters who were unable to cast their ballots on the previously announced day.
Accordingly, they can cast their postal votes at the District Secretariat offices.
Meanwhile, the police states that complaints have been received against 29 candidates for violating election laws.
Three candidates who violated election laws have been arrested, Senior DIG in charge of Elections Priyantha Wijesuriya stated.
They are candidates for the Puttalam, Kurunegala and Jaffna districts.
Disciplinary action has been taken against 5 police officers who were on duty in violation of election laws, including the OICs of the Polonnaruwa and Ja-Ela Police stations, He further stated.
A police officer of the Ministerial Security Division has been suspended for violating election laws while the other officers have been transferred,Senior DIG Priyantha Wijesuriya stated.
So far 207 complaints have been received regarding violations of election laws.
222 persons have been arrested in this regard.
The number of vehicles taken into police custody is 64.
50 criminal complaints have been received regarding the election, according to Senior DIG Priyantha Wijesuriya.