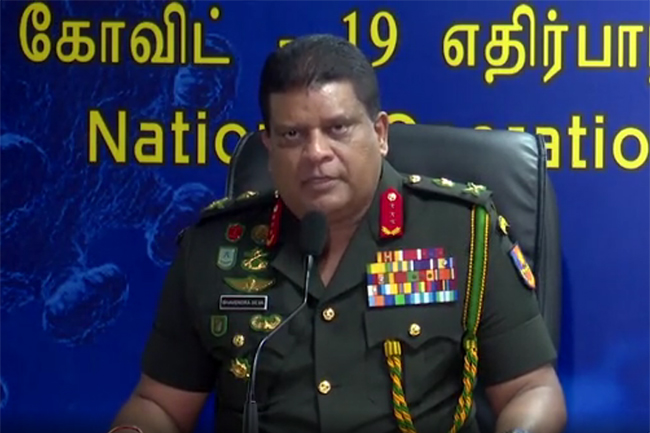 Army Commander says that a total of 2,021 persons, who were quarantined at the facilities maintained by the security forces, have been sent home so far.
Lieutenant General Shavendra Silva made this remark addressing the media briefing held at National Operation Centre for the Prevention of COVID-19 today (31).
According to him, 16 of the quarantine centres that are under the observation of security forces are now emptied.
However, another total of 1,7232 including 9 foreigners are still being quarantined at the rest of the 32 facilities, he added.
Another group of persons who have completed the quarantine process is to leave for homes tomorrow (April 01), Army Chief said further.