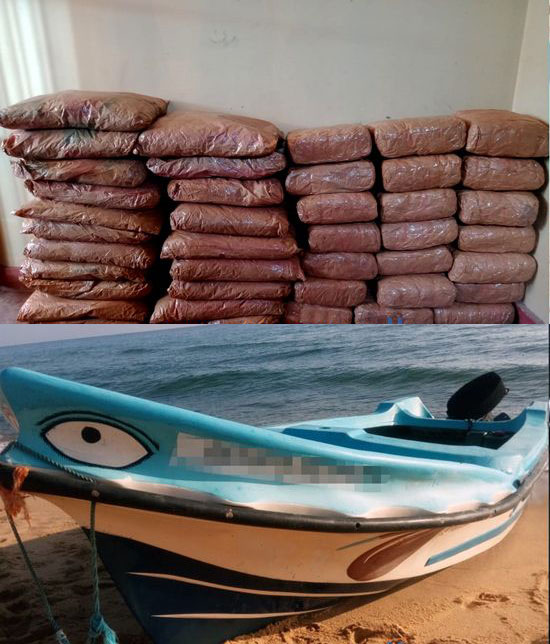 The navy has apprehended a person attempting to smuggle a stock of Kerala cannabis by sea, during a search operation conducted in the seas off Uduththurei in Jaffna.
"The government has taken measures to impose curfew in the entire island, following the spread of the new coronavirus. Even in these circumstances drug traffickers are trying to work out a number of intrigues to run their illegal business," the Sri Lanka Navy said.
The Navy says it has launched special missions to thwart those efforts and in a similar search operation conducted by naval personnel attached to the Northern Naval Command on Sunday (29), a suspicious dinghy had been detected in the seas off Uduththurei in Jaffna.
Upon searching the boat, the Navy discovered over 114kg of Kerala cannabis in it.
Along with the stock of cannabis a person who was onboard was also taken into custody. The suspect was identified as a 37-year-old resident of Thalaiady in Vadamarachchi East.
The accused along with the stock of Kerala cannabis and dinghy were handed over to the Palei Police for further investigation.