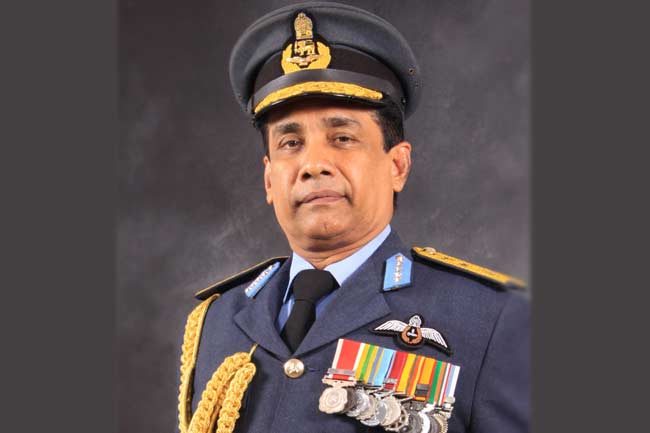 Former Sri Lanka Air Force Commander Roshan Goonetileke has been appointed as the Governor of the Western Province.
The Air Chief Marshal took oath in his new post before President Gotabaya Rajapaksa a short while ago.
Air Chief Marshal Roshan Goonetileke has previously served as the 12th Commander of the Sri Lanka Air Force (SLAF) and the Chief of Defence Staff.
Goonetileke was conferred the highest honorary Air Force rank 'Marshal of the Sri Lanka Air Force' in 2019 by then-President Maithripala Sirisena.