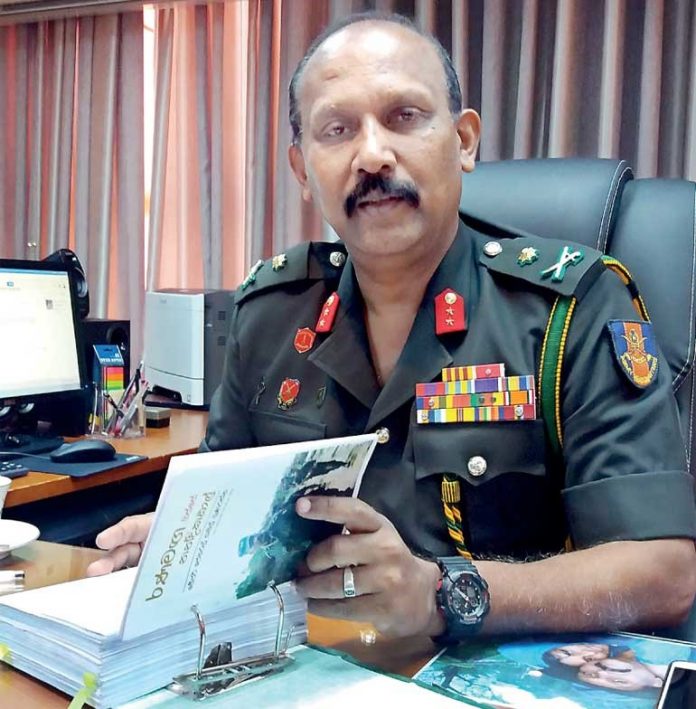 Defence Secretary Maj. Gen. (Retd) Kamal Gunaratne said the Government was re-imposing islandwide curfew to restrict public movements and also gatherings to keep spreading of the coronavirus (COVID-19) at bay to ensure public safety and health.
Requesting the public to heed to the instructions and advices issued by the Defence and Health ministries he said the number of people violating the police curfew law was increasing since last March 20.
According to the Police, over 2,200 individuals and nearly 450 vehicles have been arrested for violating the curfew during the last four days.
Issuing a statement, the Defence Secretary said as a pre-emptive measure in ensuring public safety against the spreading of the coronavirus pandemic, the Defence Ministry would re-impose curfew until the danger of spreading the virus eased to a controllable stage and requested people to support the move by staying indoors.
"We need public support to contain spreading of COVID-19. It is difficult to control spreading the virus if we didn't stop mobility and avoid following social distancing," Gunaratne said.
The Defence Secretary said the public servants attached to the essential services could use their service identity cards as curfew passes to report to their respective institutions during police curfew.
He said the curfew was imposed and extended in the five districts – Mannar, Vauvniya, Kilinochchi, Mullaithivu and Jaffna- in Wanni due to an incident which occurred in Jaffna.
"We took this sudden decision to imposed curfew in the entire Northern region as the Government needs to ensure that the virus does not spread among people in those districts. My humble request to people in Wanni is to restrict travel and stay at their homes during curfew," Maj. Gen. Gunaratne said.
The Defence Secretary said the Police and armed forces personnel were engaged in ensuring public safety from coronavirus while bearing the possible risks to their health and wellbeing for the betterment of the safety of the country's population of 22 million people.
"If the public doesn't act responsibly, the tedious work done by all agencies including the armed forces and the Police would be disregarded and the entire population is in danger," he stressed.
According to Maj. Gen. Gunaratne, there were over 3,500 people under observation at quarantine centers established by the armed forces.
"In addition, we have identified over 19,000 individuals and informed them to undergo self-quarantine at their homes. I request these individuals to stay at home and comply as per the instructions given by the health officials and authorities," he said.
The Defence Secretary urged the public to act responsibly at times when curfew was lifted to obtain essentials goods for households.