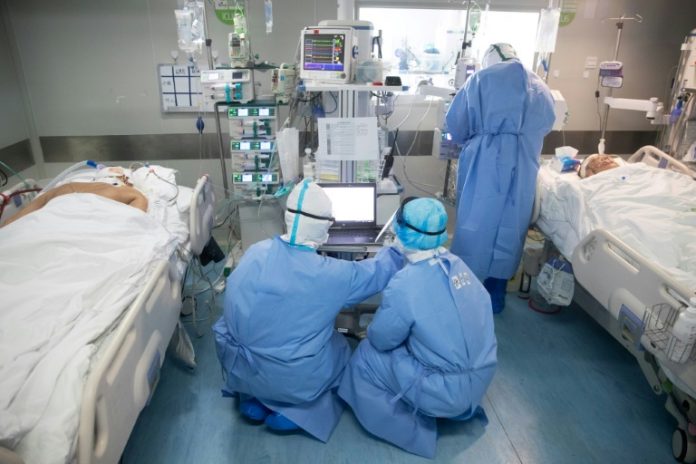 The Coronavirus pandemic has continued to spread globally, with the total number of infected cases globally reaching 349,676 and 15,303 deaths.
Meanwhile over 100,000 patients have recovered from the virus, according to the Johns Hopkins University data dashboard.
India's confirmed coronavirus cases rose to 415 on Monday as Prime Minister Narendra Modi urged people to take the almost-nationwide lockdown seriously and protect themselves.
U.S. reported more than 35,200 confirmed cases, trailing only Italy and China.
At least 2,182 people died in Spain from COVID-19 and 33,089 cases have been confirmed so far, according to official data released on Monday.
Over the last 24-hours, the country saw 462 people die, and around 4,500 new cases were confirmed. Over 2,300 people are now in intensive care units (ICUs), while 3,355 have recovered.
On Sunday, Spanish prime minister announced that the lockdown in Spain will be extended until at least April 11.
The UAE is suspending all passenger and transit flights for two weeks, while Saudi Arabia has imposed a dusk-to-dawn curfew to curb the spread of the coronavirus pandemic.
In Europe, Italy has moved to stop all domestic travel, as the country's death toll from COVID-19 climbed past 5,400.
The COVID-19 outbreak that started in Wuhan, China, has been declared a pandemic by the World Health Organization (WHO).
Data compiled by the U.S.-based Johns Hopkins University shows the virus has now spread to 167 countries and regions.
Almost 350,000 cases and over 15,300 deaths have been reported worldwide since last December, while more than 100,000 people have recovered.