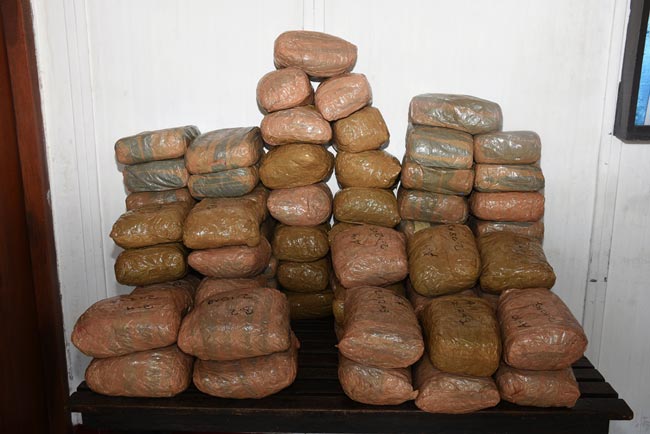 Sri Lanka Navy held a stock of Kerala Cannabis during a special patrol conducted in the seas North of Talaimannar, today (21).
Naval personnel attached to the North Central Naval Command carried out a special patrol in seas North of Thalaimannar lighthouse and had reportedly spotted 02 suspicious parcels floating in the sea.
Upon further search, approximately 147kg of Kerala cannabis in wet weight has been recovered. The dry weight of this seized Kerala cannabis is about 120kg.
The value of the stock of Cannabis has been estimated as Rs.24 million.
It is believed that this stock of Kerala Cannabis might have been smuggled through sea routes and abandoned due to continuous naval patrols, stated Sri Lanka Navy.
The recovered stock of Kerala cannabis is due to be handed over to Mulankavil Police for onward investigation.
Sri Lanka Navy has apprehended more than 2 tons of Kerala Cannabis within this year.