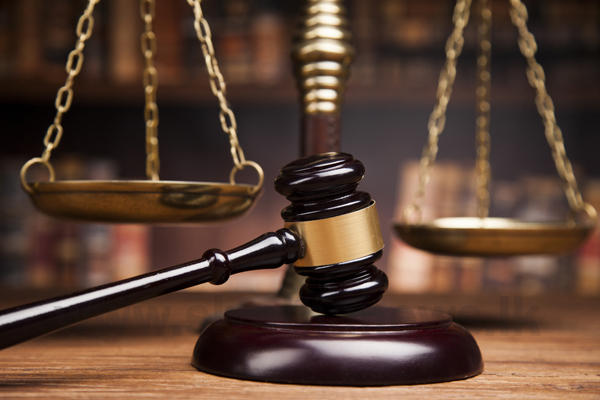 The Judicial Service Commission today issued special Circular containing guidelines on how courtroom proceedings should be carried out in the coming week starting from tomorrow (20), in order to prevent the spread of the deadly virus – COVID-19 – in the country.
The special Circular concerns the proceedings of the Commercial High Courts, High Courts, Civil Appeals Courts, District Courts, Magistrates' Courts, and Labor Tribunals until March 27.
The Circular states that no lawsuit will be heard in open court except for the ones decided by a judge as urgent and necessary.
All the other scheduled court cases will be taken up on later dates, however, only bail applications will be accepted as usual.
If a lawyer urgently needs to take a case to a court, they are urged to submit a request through a motion before 10.00 am.
To extend the remand period of inmates, the cases against them will be heard using video technology instead of producing them before courts.
The provisions for granting police bail should be exercised as much as possible and magistrates are urged to coordinate with relevant police divisions in this regard.
The Judicial Service Commission has published this Circular to limit public congregation during the outbreak of coronavirus.