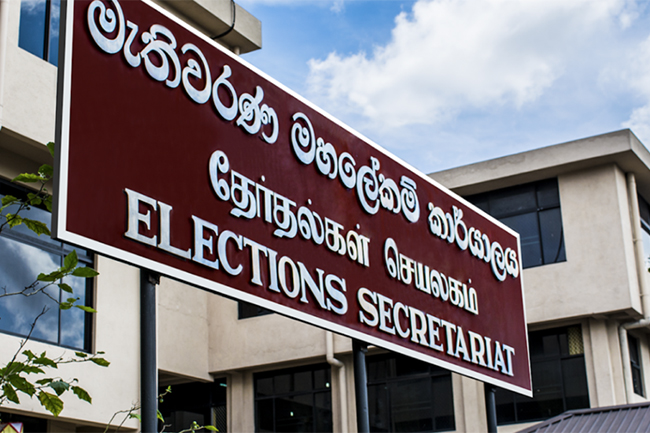 The process of making cash deposits and accepting nominations for General Election 2020 proceeded as usual, despite today (18) being a public holiday the Election Commission said.
Meanwhile, the deadline to submit nominations for the general election is tomorrow (19).
However, the Commission urged political parties to limit the number of persons coming to handover nominations as a precautionary measure taken as per a suggestion to limit public congregation.
Currently, 264 independent groups have deposited cash for the election. The largest number of independent groups – 25 groups –has deposited money in the Vanni District.
In addition, 22 independent groups have made deposits for the Batticaloa district, 21 independent groups for Digamadulla district and 20 independent groups for the Colombo district.
Independent groups have deposited cash for 22 electoral districts.
The Election Commission stated that 44 established political parties have submitted their nominations, and 31 independent groups have handed over their nominations.
Meanwhile, the All Ceylon Tamil Congress handed over nominations for the Jaffna electorate as a separate party.
Former parliamentarian Vijayakala Maheshwaran handed over the nomination papers for the Jaffna electoral district under the 'elephant' symbol.
She said she did not know who would contest in Jaffna under 'Samagi Jana Balawegaya' headed by Sajith Premadasa.
Leader of the 'Samagi Jana Balawegaya' and Sajith Premadasa today signed nomination papers for the upcoming General Election.