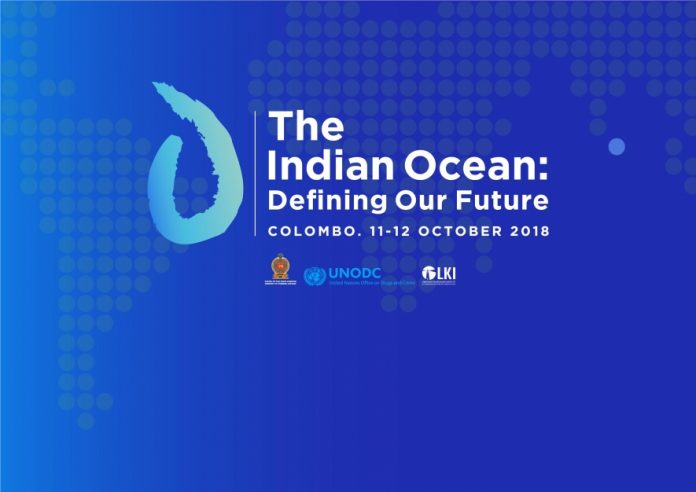 Dialogue is need between Indian Ocean littoral states and major maritime users of the Indian Ocean on various maritime issues, to develop a common understanding based on UNCLOS. Through diplomatic efforts to develop such a common understanding, Sri Lanka hopes to ensure the stability of the rules-based order and build the foundation for a prosperous regional economy.
This, in brief, is the rationale for hosting this Track 1.5 Conference in Colombo in October says Prime Minister Ranil Wickramasinghe.
Making a statement on international conference on the future of the Indian Ocean to be held on October 11 and 12, 2018,the PM says that we are hopeful Conference will achieve the objective, and reinforce the Indian Ocean's enduring identity as a free and open space where goods, services and ideas travel freely, as 'an Ocean governed by rules'.
The text of the PM's statement is as follows:
Realizing the potential of the Indian Ocean. By PM of SL RANIL WICKREMESINGHE.