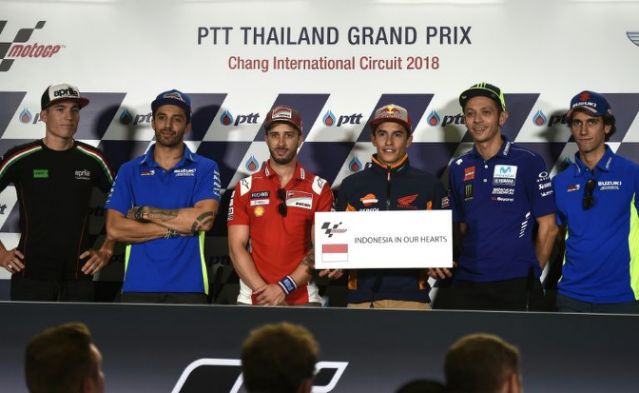 The top riders in MotoGP paid tribute to the victims of Indonesia's devastating earthquake and tsunami ahead of the sport's maiden race in Thailand.
World champion Marc Marquez, Andrea Dovizioso and Valentino Rossi were among the riders who posed with a sign reading "Indonesia in our hearts" in Buriram.
The gesture comes after more than 1,500 died when the city of Palu was rocked by the one-two punch of a 7.5 magnitude quake and a powerful cascade of water last Friday.
International aid is just starting to arrive and about 200,000 people are in need of assistance, according to the UN.
Southeast Asia is seen as a growth region for MotoGP and the sport has a significant following in Indonesia, one of the world's most populous countries.