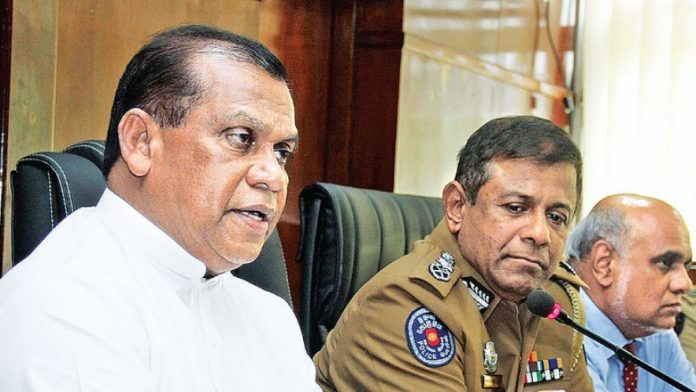 The Police defended the actions taken by the Thebuwana police Officer In Charge in releasing the lorry transporting sand and said that the said lorry had a valid permit for the transport of sand.A lorry transporting sand had been taken into custody by the Sergeant on September 28. however, the Officer-in-Charge (OIC) of the Thebuwana Police Station had released the lorry the following day, stating that the vehicle had a valid permit to transport sand.
Police Spokesman SP Ruwan Gunasekara addressing a media conference in Colombo yesterday said the lorry had been taken into police custody around 4 am on October 4 and stood by the OIC claiming that his actions were justified."The OIC had taken the advice of the ASP and based on his advice too he had taken measures to release the lorry carrying sand.
"There is nothing wrong in the action taken by him to release the lorry having gone through the routine checks," SP Gunasekara said.He said the sergeant had used his service weapon and shot into the air at the Thebuwana junction. "Action to be taken against him would be done based on the provisions of the Establishment Code. He was produced in court and was later interdicted."
When asked by a journalist if this indicates the mental pressure that the lower ranked Police officers were under, the Police Spokesman said that there is no way that a police officer could be allowed to act in this manner, even if he is under pressure. "An officer, who is on official duty serving the people, cannot act in this manner under any circumstance. His behaviour cannot be condoned or accepted. This sergeant is now in remand custody and measures have been taken to call for a mental assessment of this sergeant as well," he added.
He was arrested on the charges of behaving in an unruly manner in a public place using a weapon.The Sergeant had claimed that he had notified the OIC several times but that he had not paid attention. However, the Police Spokesman said an investigation was launched and as the lorry had a valid permit to transport sand, it was released as there was no grounds to take it into custody.