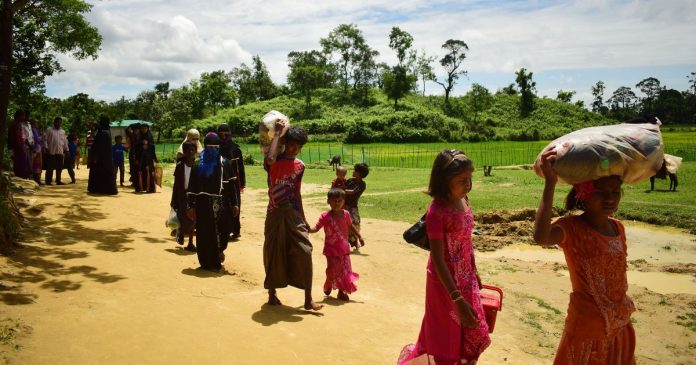 India has deported seven Rohingya Muslims to Myanmar, despite last-minute appeals that doing so put them at risk.
The men had been detained since 2012 for immigration violations. Earlier in the day, the Supreme Court refused to step in to stop their deportation.
At least 700,000 Rohingya have fled to neighbouring Bangladesh to escape violence in Myanmar in the past year.
UN officials have accused Myanmar's military of ethnic cleansing. The army says it has been tackling insurgents.
The Rohingya are one of many ethnic minorities in Myanmar, where the government sees them as illegal immigrants from neighbouring Bangladesh and denies them citizenship.
The seven men deported on Thursday had been interred in a detention centre in India's Assam state. They were handed over at the Moreh border crossing in neighbouring Manipur state.