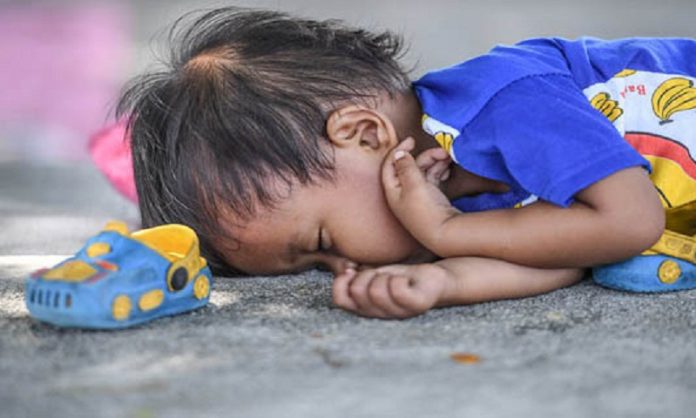 Many children have been separated from their families and are "in shock and traumatised" following Indonesia's devastating quake-tsunami, aid workers said Thursday, as much-needed supplies trickled in to shattered communities.
A total of 1,411 people have been confirmed dead and over 2,500 injured after the monster earthquake struck Friday sending destructive waves barrelling into Sulawesi island.
The disaster reduced buildings in the seaside city of Palu to rubble but, with transport links badly affected, aid has been slow to arrive and looting has broken out.
On Thursday police armed with guns stood guard outside petrol stations to ensure order in long, winding queues. Trucks carrying supplies have reportedly been ransacked en route to Palu.
Authorities initially turned a blind eye but have now taken a tougher stance, with police rounding up dozens of suspected looters and the military warning that soldiers will fire on anyone caught stealing.