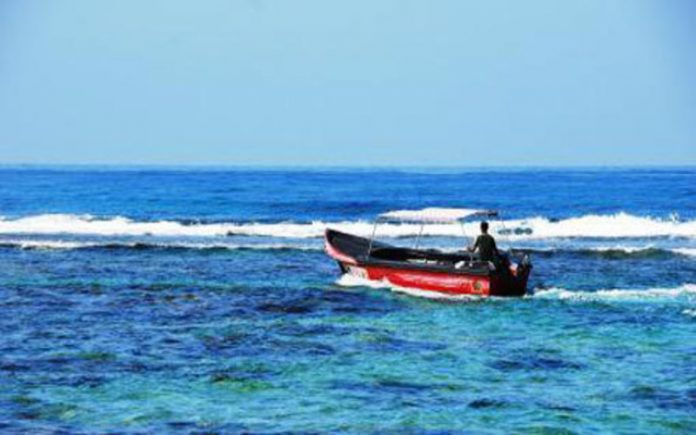 Naval and fishing communities are advised not to engage in fishing activities in the sea areas off the coast extending from Matara to Potuvil via Hambanthota and in the sea areas off the coast extending from Puttalam to Negombo, until 6.00 am. tomorrow (03).
The Disaster Management Centre warned that there is a high possibility for heavy showers or thundershowers and sudden roughness, associated with sudden increase of wind speed (up to 70-80 kmph), in the aforementioned sea areas. Showers or thundershowers are likely to occur at several places in the other sea areas around the island in the evening or night.
Meanwhile due to the low level atmospheric disturbance in the vicinity of Sri Lanka, the prevailing showery condition is expected to enhance over the island particularly, in the North-western, Central, Sabaragamuwa, Southern and Uva provinces during next few days.
Showers or thundershowers are expected to occur in the most parts of the island after 2.00p.m. Heavy falls above 100 mm can be expected at some places in the Central, Uva, Sabaragamuwa, Western, Southern and North-western provinces.
People living in the Central and mountain regions are requested to remain cautious with regard landslides and are urged to immediately evacuate areas where signs of landslides and earth slips are sighted.
The DMC further said that relief teams and tri-forces personnel are on alert with regard to probable disaster situations.
It said that around 100 houses which were partially damaged last night due to strong gusty winds in the Anamaduwa area have been identified and that a relief convoy was immediately dispatched to the area on the instructions of ministers.
The DMC said that the 24-hour hotline 117 can be contacted at any time with regard to emergency situations.