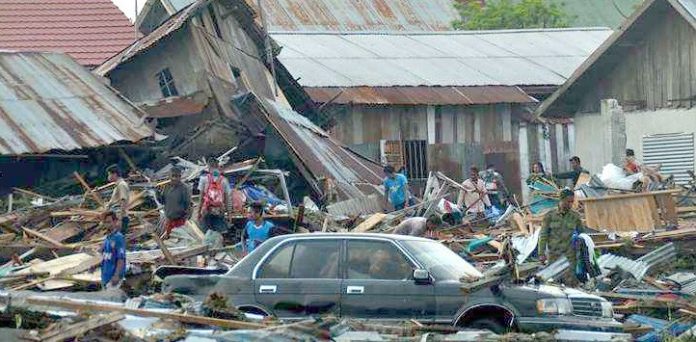 The death toll from a powerful earthquake and tsunami in Indonesia rose to 420 Sunday, as stunned people on the stricken island of Sulawesi struggled to find food and water, looting spread and fears grew that whole towns had still not been heard from.
"It feels very tense," said 35-year-old mother Risa Kusuma, comforting her feverish baby boy at an evacuation centre in the gutted city of Palu. "Every minute an ambulance brings in bodies. Clean water is scarce. The minimarkets are looted everywhere."
Indonesian vice-president Jusuf Kalla said the toll could reach "a thousand, thousands" based on previous disasters.
State media reported that the death toll had increased to 420 with a further 540 serious injured, but those figures were for Palu alone and relief agencies expressed fears that the number could spike once news started coming in from other affected areas.