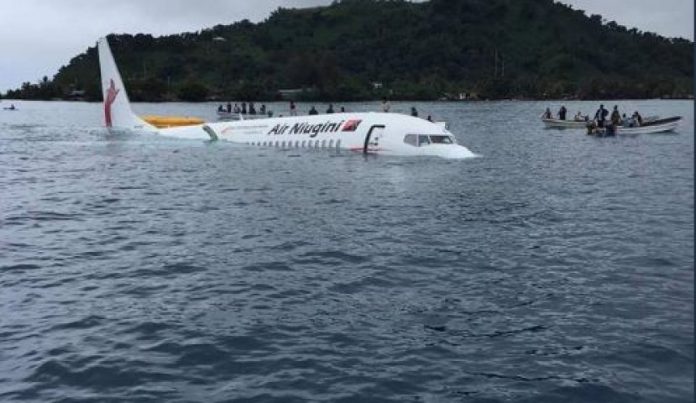 Passengers were forced to swim for their lives Friday when an airliner ditched into a lagoon after missing the runway on a remote Pacific island and began sinking.
The Air Niugini Boeing 737-800 was attempting to land at Weno airport in Micronesia but ended up half submerged in Chuuk lagoon after the accident on Friday morning.
Within minutes, locals scrambled a flotilla of small boats to pluck the 35 passengers and 12 crew from the water.
The airline said the plane, which was involved in a collision with another aircraft earlier this year, had "landed short of the runway".