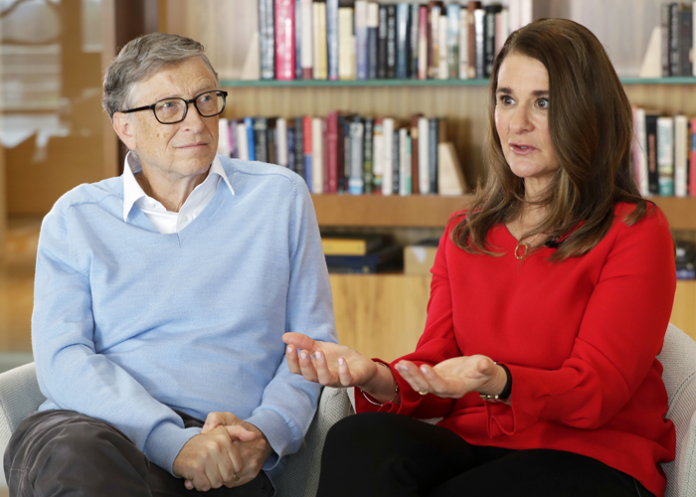 The Microsoft co-founder, who is worth a whopping $124billion, posted the news to his official Twitter account on Monday as the Gates empire and fortune now hang in the balance.
Gates said they decided to "end our marriage" after a "great deal of thought and a lot of work" – two years after his wife admitted that marital life was "really hard."
He noted that they had raised "three incredible children" and worked to help people all over the world with their philanthropy work.
"We continue to share a belief in that mission and will continue our work at the foundation, but we no longer believe we can grow together as a couple in this next phase of our lives," Gates wrote.
"We ask for space and privacy for our family as we begin to navigate this new life," he concluded. Melinda tweeted an identical statement to her account
Gates tweaked his Twitter settings so only the people he mentioned in the tweet at 4.30pm ET could reply.
After 15 minutes, his statement had amassed 2,926 retweets, it was quoted 4,489 times, and was liked 10.2K times.
The couple's eldest daughter, Jennifer, 25, commented on the divorce in an Instagram story shortly after her parents went public.
"I'm still learning how to best support my own process and emotions as well as my family members at this time and am grateful for the space to do so," she wrote.
Melinda previously admitted to The Sunday Times that being with Bill was often "incredibly hard" when they marked 25 years of marriage.
"'When he was having trouble making the decision about getting married, he was incredibly clear that it was not about me, it was about 'Can I get the balance right between work and family life?"' she said in 2019
Source By: the-sun.com