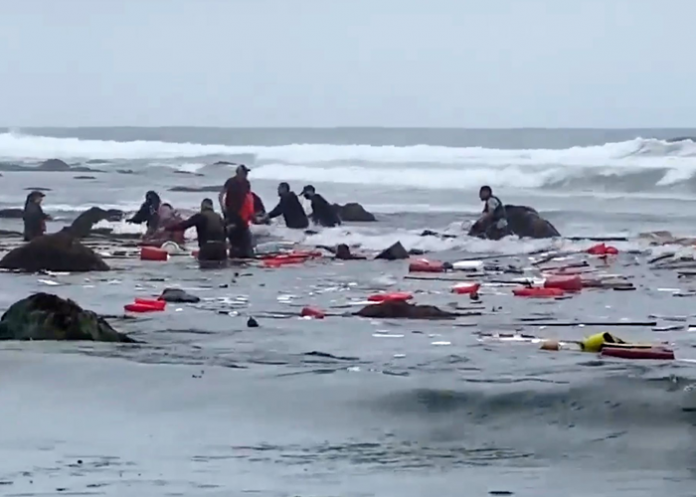 The overcrowded 40-foot (12 m) cabin cruiser broke up on a reef near Point Loma on Sunday morning, tipping some 30 people into the water, officials said.
A major rescue operation was launched to help the injured on shore and retrieve seven people from the sea.
Officials said the boat captain was in custody on suspicion of smuggling.
Copy Right: BBC