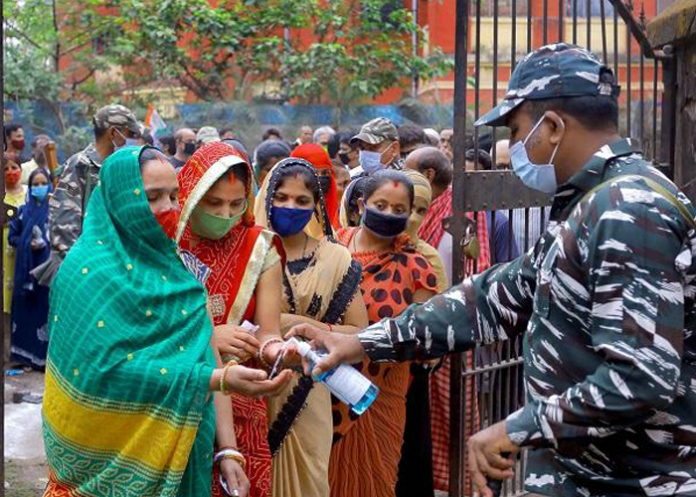 Long queues were seen outside polling booths, raising concerns about further spread of the virus amidst a deadly second wave. Experts fear West Bengal could be the next epicenter of the virus, as has campaigning continued there.
India reported 379,257 new infections on Thursday, the world's highest single-day total. Cases in West Bengal rose by 17,000 on Wednesday – a record for the state.
The state has already seen seven phases of voting. West Bengal is one of the few where Prime Minister Narendra Modi does not have a majority of parliamentary seats.
There has been a lot of criticism that he continued to hold large rallies there even as the virus began overwhelming the country.
The BBC's correspondent in the area, Amitabha Bhattasali, says some of the biggest rallies, including those attended by Mr. Modi, saw throngs of people not wearing masks or maintaining social distancing
Copy Right: BBC