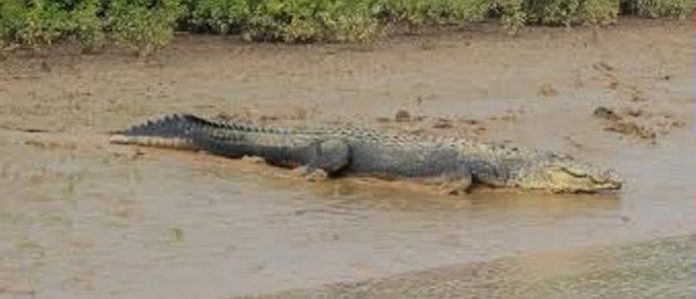 A 15-year-old boy who was bathing in the Ittikulam tank in Sampur was dragged away by a crocodile last evening, the Police said.
Police Spokesman DIG Ajith Rohana said three boys went to the tank to bath and one of them had gone missing following the incident.
The Sampur police, navy and area residents are conducting a joint operation to find the child.
Meanwhile, a 43-year-old father and his 13-year-old son who were bathing in the Mahaweli River in Hasalaka yesterday have gone missing.
The body of the son was later found and further operations are underway to find the father.
DIG Rohana urged the public to take precautionary measure to avoid attacks by crocodiles and the danger of getting drowned while bathing in rivers, lakes and tanks especialy during forthcoming festive season.